Posted by Macroenter on 5th Nov 2015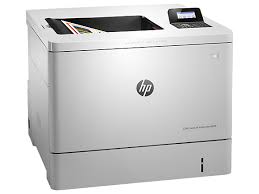 Best Printers- Personal/Wide Format
Personal
HP Color Laserjet Enterprise M553dn- HP has topped the class of personal printers
with the Laserjet Enterprise. This very fast laser printer produces top-notch
graphics that would allow personal users to print their own marketing materials.
The Laserjet is known for producing above-average quality in various products up
to letter-size. The only knock against this printer is that the display screen is non-
touch, unlike most of its competitors.
Brother MFC-J5720DW- This inkjet printer from Brother is capable of producing
quality products on paper up to tabloid size (11-by-17-inch). Another feature of this
Brother printer is its ability to print duplex (two-sided) as well as scanning and
copying. The cons of this printer are the speed in which it prints and the output
quality is subpar compared to its competitors.
Canon imageClass MF216n- The Canon imageClass MF216n does everything a
printer needs to do, print, scan, copy, and fax. This printer is built to withstand
heavy-duty personal use or light shared use. There are a few downsides to this
printer like only being able to print in monochrome (black and white) and no Wi-Fi
capabilities.
Dell Printer- E310dw- Dell, a company known for its computers, has produced a
very capable and well-performing printer. Compact, this printer does a superb job of
handing paper for personal use and has a duplexer to print double-sided. The
drawback to this Dell is the text quality is not where it could be like similar
monochrome printers.
Wide Format
Epson Stylus Pro- The Epson Stylus Pro can print high-quality images with a
resolution of 2,880 x 1,400 dots per inch in sizes up to 64-inches wide. This printer
offers speed, quality, and large size capability but does not offer a built-in hard
drive. Overall, Epson created a great wide format printer capable of handling a
multitude of jobs.
Xerox Wide Format IJP 2000- Xerox created a speedster with the IJP 2000, capable
of printing up to 4,520 feet per hour and can hold up to four rolls of 500 feet of
paper. Not only does this printer turn out a large volume of paper quickly, its
products are of very high quality. Able to print up to 42 inches wide on a variety of
print media, the IJP 2000 is compatible with various operating systems making it
very appealing.
Canon imagePROGRAF- While not quite as fast as some of the other top wide format
printers, the Canon imagePROGRAF does offer many top-end features. The
Accounting Manager calculates exactly how much a job will cost, a built-in hard
drive, high quality resolution and it also uses a 5-color ink technology. The Canon
imagePROGRAF is only able to print on paper-like materials. Overall, this printer
offers everything and more that a wide format printer should offer.